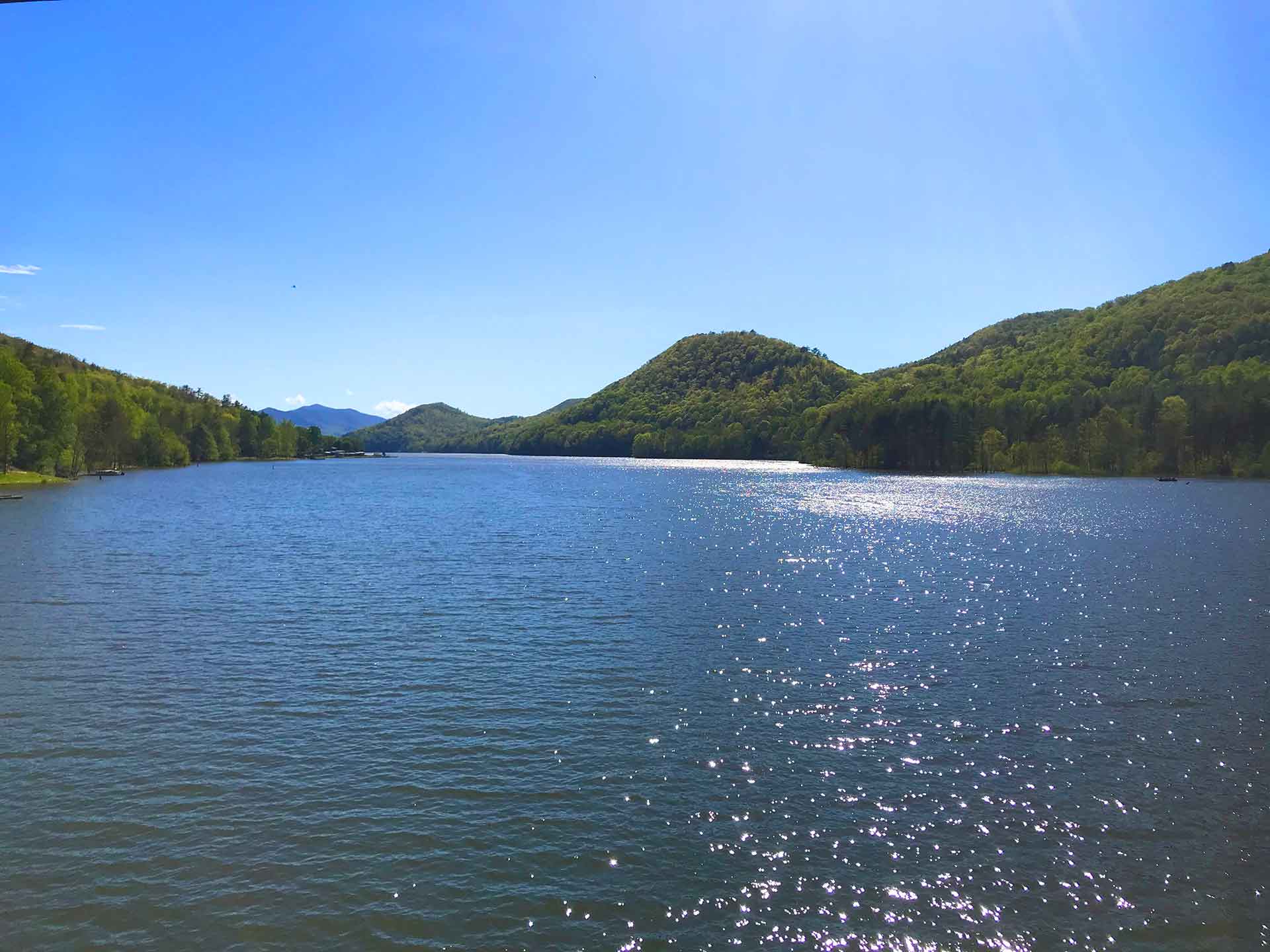 ATTRACTIONS

Johnson County is home to many types of attractions with a diversity of theatre, museums, arts, music, historical sites and nature based attractions. We have four major natural attractions including Watauga Lake, which is the third cleanest lake in America offering an assortment of paddling activities and water motor sports activities in clean fresh water. We are home to Doe Mountain, which has 8,600 acres of protected mountain terrain offering several types of adventure trails including ATV trails, hiking trails, a mountain biking trail and horse back riding opportunities. We are also home to the famous Snake Motorcycle and Sport Cars Route providing some of the best motorcycle and sport car touring in the United States. Johnson County is also an American Viticultural Area, which is a designated wine grape growing region in the United States distinguishable by geographic features.
Here is a partial list of area attractions in our area:
History Museum in Johnson County Welcome Center
Inside the Johnson County Welcome Center is a mini-museum showcasing historical information, artifacts and pictures showing the history of our county. It depicts our rural Appalachian culture and our long musical history.
 Butler Museum
The high quality displays in this museum will amaze you , as it portrays the relocation of the town of Butler , to make way for the creation of Watauga Lake. The historical displays bring to life the story of the "Town that would not drown".
Heritage Hall
Heritage Hall is in a restored turn of the century building and offers first class theatre productions and musical performances. They keep an active calendar during most of the year.
Johnson County Center for the Arts
This art center showcases crafts and products made by artisans in the Appalachian Mountains. They also offer ongoing art classes.
Trade Grist Mill
A great family attraction is the restored Grist Mill located at the community park in Trade, Tennessee. This was an authentic functioning grist mill which was a major part of the community in days gone by. There are plenty of local events in this community park and a large annual festival showcasing Native American history.
Doe Mountain Recreation Area
This is a family wilderness area offering 8,600 acres of protected mountain terrain with ATV trails, hiking trails and a mountain biking trail. There are two main attractions at this mountain adventure area that offers great views. Kettlefoot Fire Tower sits on top of Doe Mountain and provides long range views into Tennessee and North Carolina. Chimney Rock Overlook us a short hike with breathtaking views of Roan Creek Valley and beyond towards Asheville.
Vineyard and Wineries
Johnson County is proud to be recognized as an American Viticultural Area, which is a designated wine grape growing region in the United States, distinguishable by geographic features. We have beautiful vineyard near Watauga Lake that produces quality grapes that are used by two local wineries to make excellent wines. Wine tasting, tours and dining is available.
Watauga Lake
Watauga Lake is one of the cleanest lakes in America. Here you will find clean cool water offering an excellent lake experience. Most of the 110 miles of shoreline are protected from development helping to keep the lake pristine. This fresh water lake offers great swimming, fishing, canoeing, kayaking, wind surfing, paddle boarding and all types of water motor sports.
Watauga River
Watauga River flows from the Grandfather Mountain area in the North Carolina High Country to Watauga Lake in Northeast Tennessee. The river exits the lake on the west side filtering through Watauga Dam and stores at Wilbur Dam. When Wilbur Dam is opened, some exciting easy to moderate white water is created making for great rafting opportunities. 
Appalachian Tail
This incredible 2,100 mile hiking trail offers one of the best hiking adventures in the world. If you are coming from the north, the AT travels through Johnson County and across the dam at Watauga Lake into Carter County and onward to Roan Mountain area. There are several good access points to the AT in our area, allowing for hikers to be able to section hike as desired.
Backbone Rock
Backbone Rock is a natural wonder and is known as the smallest tunnel in the world. When traveling through Cherokee National Forest from Shady Valley, TN towards Damascus VA, you will encounter this tunnel rock formation that hovers over the road. You can climb the rock stairs to the top of the tunnel and look down on the road. There are some short hiking trails around the rock formation, a trail bathroom, a flowing creek and a rustic picnic pavilion. The Appalachian Trail also passes right near Backbone Rock. 
The Snake 421 Motorcycle and Sport Cars Route
The famous Snake series of Motorcycle and Sport Cars routes are located in Northeast Tennessee, and offers some of the best motorcycling and sport car touring in the southeast United States. There are several Snake Rides, including "The Snake 421", "The Best of the Snake", "The Green Eyed Snake" and the "Snakes Cousin".  Whatever Snake Ride you choose, be sure to stop by the Shady Valley General Store which serves as the hub for the Snake Rides.  You can also stop by Corncreek Campground on the east side of Iron Mountain on Hwy 421 near Mountain City, which is a Snake Information Center.