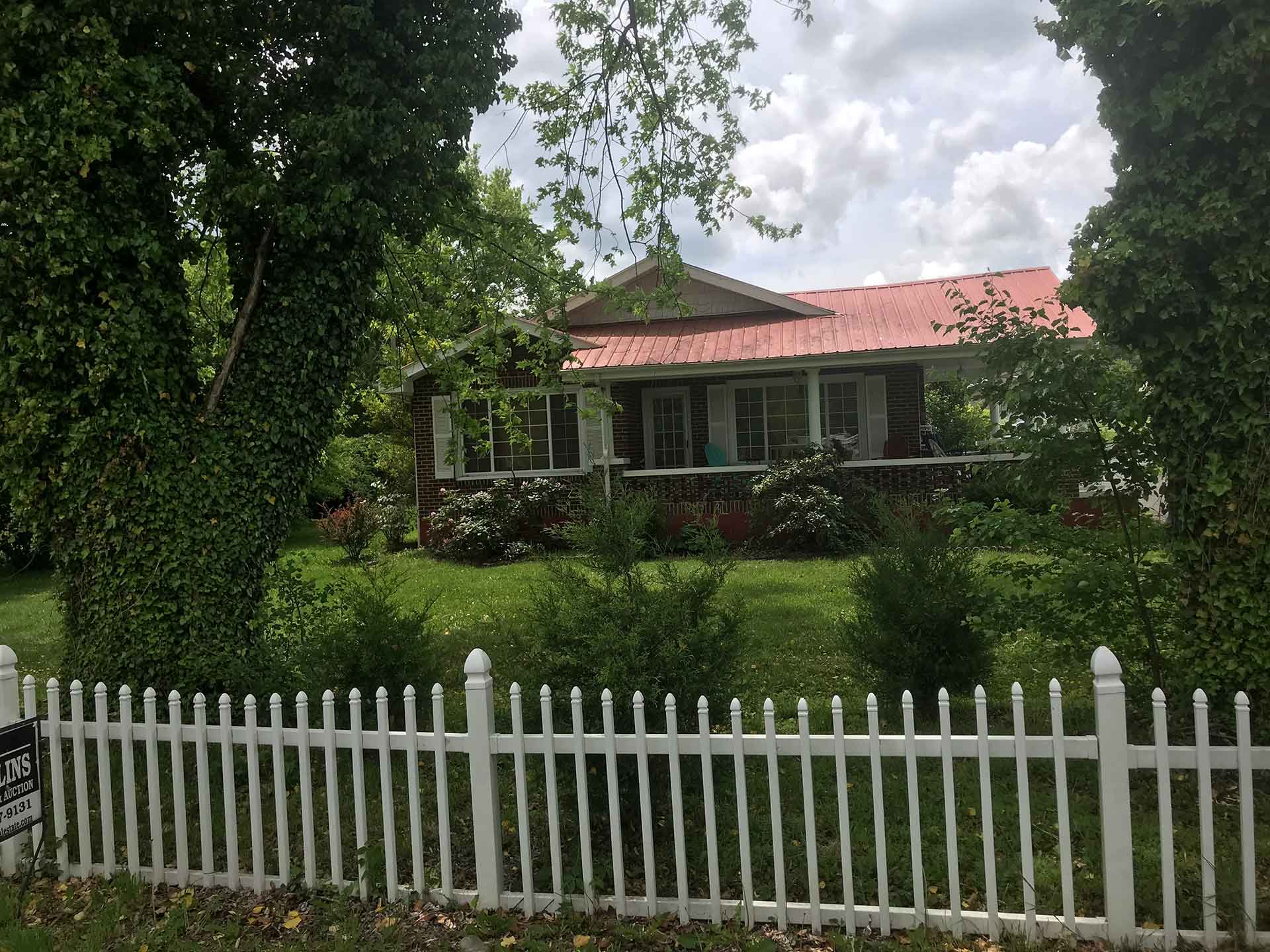 Listing: #H-023
Property Address: 937 North Shady Street, Mountain City, TN 37683
Sales Price: $192,000

This is a good property located in Johnson County, TN just outside of the city limits of Mountain City. It is situated on about 1 acre of land that is nicely landscaped with large mature trees offering plenty of shade. The nice brick home offers 3 bedrooms and 2 baths with a metal roof. It has many nice custom features throughout the home including hardwood floors, a fireplace with gas logs, two gas heat monitors, tile kitchen counters and stainless still appliances. There is a great covered front porch and a   large back deck. It is heated and cooled by a heat pump. The home has good spring water and a septic tank for sewer. There is also city water available to the property.
There is also a large detached garage that has electric service and provides ample extra storage.  The large tall carport is attached to the back of the detached garage and is large enough to park a RV and boat.
This is a great property near all services needed without city taxes.  At a purchase price of $167,500.00 and based on a 30 year five percent mortgage, with a 20% down payment of $33,500.00, the amount being financed will be $134,000.00. This means your monthly mortgage payment can be about $720.00 and with taxes and insurance your total monthly payment should be about $850.00 which is quite a bit cheaper than the current rent amount.